John and Cheryl Iachetti are bringing a new kind of restaurant to Glen Rock – one where the ingredients are always fresh, the staff is always friendly, and where you always feel right at home, no matter the occasion.
John and Cheryl have been raising their family in Glen Rock for over 10 years and know the local dining scene well. Their goal is simple: provide Glen Rock with a dining experience that has something for everyone –whether it's a family night out, birthday celebration, first date, or private event.
John is a graduate of the Culinary Institute of America and was the Corporate Director of Entertainment for Loews Hotels based in New York City. For over 20 years, John was headquartered in NYC, most recently at the Loews Regency Hotel and was responsible for the hotel's on-site restaurants 540 Park, The Library, and the nightclub – Feinstein's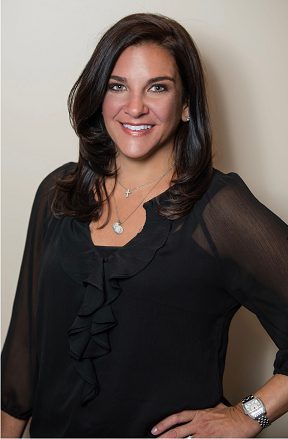 at the Loews Regency – as well as the hotel's catering and room service operations. While the Park Avenue address lends itself to glitz and glamour, John always felt most at home in his Glen Rock kitchen, preparing meals for friends, family, and whichever neighborhood kids his sons brought home.
When the restaurant space that would become Iachetti's Kitchen became available in the summer of 2018, John and Cheryl knew they had a great opportunity in front of them. They had had a chance to give all of Glen Rock and the surrounding area what they for so long had been serving up at home to friends and family – fresh, innovative meals with a little something for everyone.
And hey, if that meal happens to come with a few glasses of wine and lots of laughter, all the better.
We invite you to come and join us at Iachetti's Kitchen.